Ghost Mannequin Services
The Best Ghost Mannequin Service provider | 100% Satisfaction
E-commerce product image ghost mannequin service is for online clothing stores to hide mannequins out of garment items. It is commonly known as the invisible or ghost mannequins process. However, the name we call upon depends on region to region. The mannequin process is done by Adobe Photoshop techniques and only a professional image neck joint service provider can do so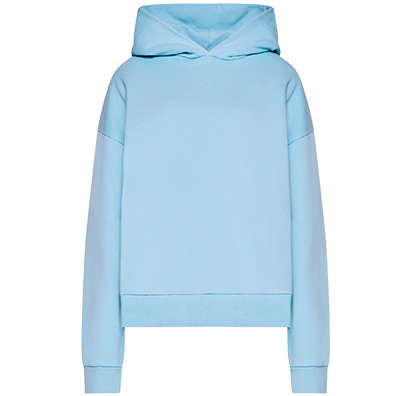 What is a Ghost Mannequin?
---
A ghost mannequin is a mannequin that is used to display clothing in a way that gives the illusion that the mannequin is invisible. The clothing is hung on the mannequin and photographed from multiple angles. This allows the customer to see how the clothing looks on a person, without seeing the mannequin itself.
Ghost mannequins are often used for clothing that is form-fitting or otherwise difficult to display on a traditional mannequin. Undergarments, swimwear, and tight-fitting dresses are all common items that are displayed on ghost mannequins.
If you're shopping for clothing online, keep an eye out for items that are displayed on ghost mannequins. This can give you a better idea of how the clothing will look on you, and help you make a more informed purchase. Photo editing services for eCommerce.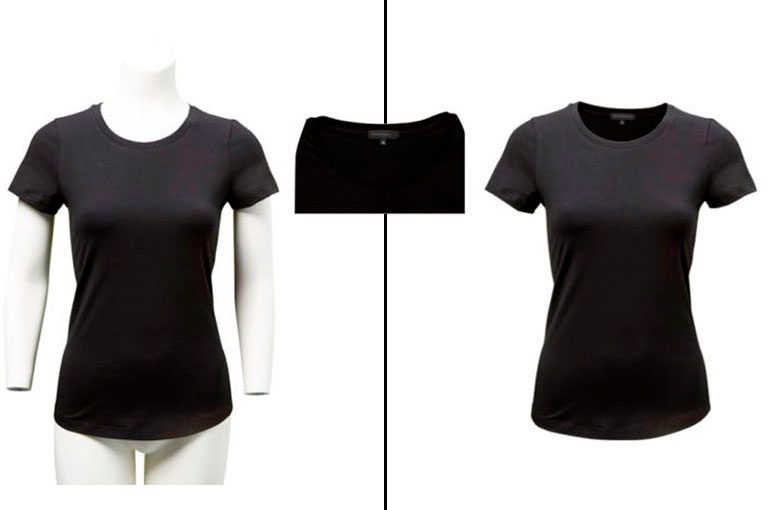 Why Ghost Mannequin Service?
The essence of this service is ever-growing. Because we want to see our dresses just like we put on them. So cutting out or hiding the head portion is a must unless we won't get to see the overall perfect wearing's in real life.
Moreover, the neck joint service assures someone whether the outfit would be perfect for him or not. That being said, they get to know the perfect neck size according to their body shape. The more days we are passing, the more this service is developing, for example for S size t-shirt you will get to see such a mannequin dress-up.
What is Ghost Mannequin Photography?
---
Ghost mannequin for photography is used to showcase clothing in a way that shows off the garment's shape and details without the distraction of a model.
Ghost mannequin photography is a popular choice for e-commerce businesses because it allows customers to see how an item will look without having to imagine how it would look on their own body. This type of photography can be used for both men's and women's clothing, as well as for children's clothing and accessories.
If you're thinking about using ghost mannequin photos for your own e-commerce business, there are a few things to keep in mind. First, you'll need to find a mannequin that closely resembles the average size of your customers.
Second, you'll need to take care to position the mannequin in a way that shows off the garment's best features. And third, you'll want to use lighting that flatters the clothing and doesn't create any unwanted shadows.
With a little bit of practice, you can create ghost mannequin photos that are both stylish and informative. Your customers will appreciate being able to see exactly what they're buying, and you'll be able to show off your clothing in the best light possible.
Ghost Mannequin Photography Tips
As ghost mannequins are becoming increasingly popular, it's only natural to ask the question – how do they work? And what are the best ghost mannequin photography tips?
When you think about it, mannequins are ubiquitous. They're found in department stores, toy stores, and even your local clothing store. But who knows what goes on behind the scenes when these dummies are made? Ghost photography has gained a lot of popularity in the last few years thanks to its ability to create creepy, ethereal images.
These simple tips will prove useful if you want to know more about photographing a ghost :
1. When photographing a ghost mannequin, it is important to keep your photo's theme in mind. If you are shooting for a Halloween-themed shoot, for example, be sure to include spooky props and costumes. If you are shooting for a more general photography shoot, however, you can still include ghostly elements by using backdrops or props that have a ghost-like appearance.
2. One of the most important tips for ghost mannequin photography is to make sure your lighting is perfect. Use directed light to give your mannequin an ethereal look and avoid casting harsh shadows on its face or body. When positioning your subject in front of your light source, be sure not to place it too close to the light, or it will become overexposed and appear white instead of translucent.
3. Another key factor in achieving Ghost Mannequin Photography Tips is composition. Try to find ways to space your subject away from busy backgrounds and add interest with textural elements like foliage ornaments. Additionally, try framing your shots in interesting ways so that viewers cannot help but stare at the eerie figure in front of them.
4. To achieve the perfect finish for your ghost mannequin photos, consider using post-production software like Photoshop or GIMP to add effects like fog or distortion. By adding these subtle touches, you can create photos that truly reflect the ethereal nature of ghosts.
Benefits Ghost Mannequin Service In Clothing Photography
Ghost mannequin photography is a unique and exciting way to capture clothing images. Here are some benefits of using a ghost mannequin in your photography:
First and foremost, you can use the dummy to help reduce your costs while still getting the same results.
Ghost mannequins can help you create striking and dramatic photos of clothing.
Another benefit is that it can help reduce the time and effort required to set up a photo shoot, as there is no need to find and set up a physical mannequin or model.
One benefit is that it allows the clothing to be displayed in a more lifelike way, as the mannequin or model is not visible in the final image.
Ghosts have a tendency to make your photos look more realistic.
Ghost mannequins are easy to move around, so that you can get creative with your shots.
This can be helpful for online stores, as it allows customers to see the clothing in a more realistic way.
The effect is used to create the illusion of a mannequin or model wearing the clothing without the mannequin or model being visible in the final image. This type of photography is often used in online stores, as it allows the clothing to be displayed in a lifelike way without the need for a physical mannequin or model.
Where to Get the ghost mannequin services?
---
At Retouching Zone, we have outstanding team players who are dedicatedly working to providing high-quality neck joint services. We aim at giving the best result using digital methods. Thankfully, we have clients across the globe, who rely on our work as we can bring them the perfect results.
Different Types Of Neck Joint Services
---
360° pack shot Ghost Mannequin Effects:
3D packshot refers to the 360 angle view to the audience. It is the ultimate neck joint service to whom who wants to make a decision viewing every angle of a garment item. To edit those images, you need to deliver the best photo from your photographers. So the designer can easily edit and churn out the most impeccable editing output for you.
In order to provide us photos, you need to send us the variant angle and footage of that particular image. This would be from the top, beneath, left, right, front, and the backside of it. Turns out we can fix them all together and finally give you the top-notch mannequin effect.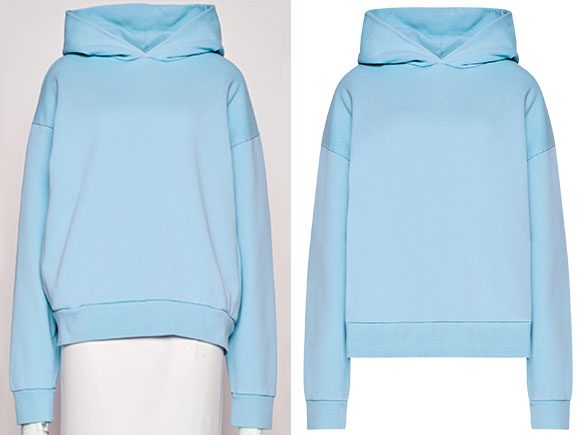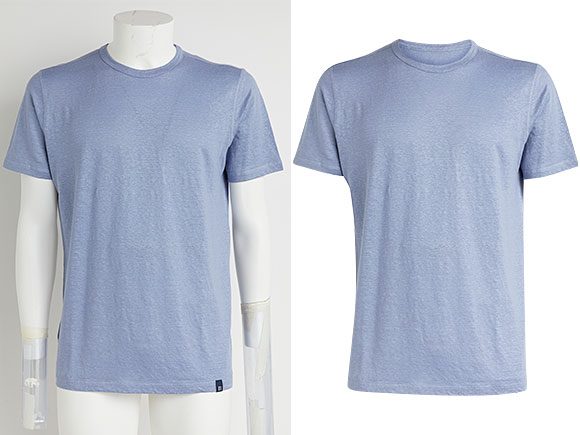 Neck Joint on Ghost Mannequin:
This one is a regular mannequin process. Here you will get to find your neck joint cut out service where the head will come out. The great thing about such a service the client or customer will come to see the original invisible mannequin effect. Those garments would be shirts, jackets, or trousers.
Bottom Joint On Ghost Mannequin:
The long tail garment item requires to go through the detailed mannequins process. For example, some garment comes with the back part with a longer layer compared to the front part. Removing and fixing that part would be effective which is done by Photoshop process.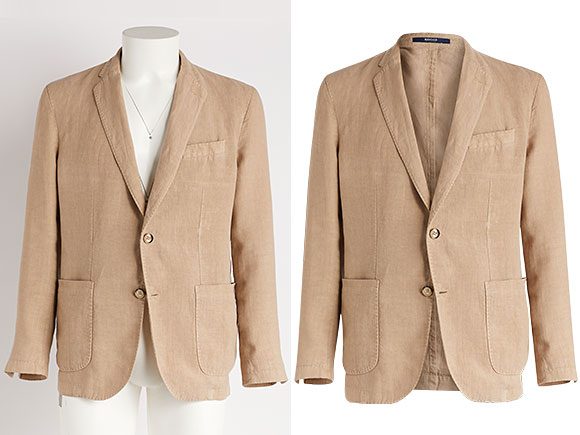 Famous Ghost Mannequin Services
---
How Retouching Zone Ensure the Best Service?
---
We are skilled at applying Ghost Mannequin technique since we know how to pin the image to the neck of clothing which you are exactly demanding. Our manipulation result clearly shows the original dress and turns out top-notch to the audience. Moreover, when you give your task to our hand, we give the task to the right person based on the complexity and the output you are looking for. This is why we can ensure you the outlook or view of your images. Outsource your product image editing with us.
The Reason we are standout from others:
FAQ:
Ghost Mannequin Service
Retouching Zone have outstanding team players who are dedicate working to providing high-quality neck joint services. Thankfully, we have clients across the globe, who rely on our work as we can bring them the perfect results.
Conclusion
As a ghost mannequin photographer, it is important to be able to capture the emotions of your clients in each and every photograph. By understanding their psychological state at the time of the shooting, you can create images that are truly reflective of their inner turmoil. In this article, we have shared some tips on how to do just that. Let us know if these techniques help you create stunning ghost mannequin photography shots.