Amazon photo editing services is helpful if you want to become a successful online seller. The most successful method attracts customers to have quality product image. Amazon is a famous ecommerce site and it's has own criteria about the product photo size and measurement uploaded. If we've that opportunity to work for your image editing support. Then probably we could've save your time and money at the same point. While you could focus more on your deal with  more clients. We provide professional product photo editing services to comply with Amazon's image editing requirements.
Outsourcing Product Photo Editing Services
Retouching Zone outsource image editing service all around the world. If you're looking photo edit for Amazon's editing requirement, we can help! We do ghost mannequin effect, background remove, high-end retouching, color correction and more. We also work with ecommerce site, eBay, Shopify and Etsy. And our photo editors team is specialize in Amazon, eBay, Shopify, etsy and any online store photo editing. Get discounted pricing for bulk orders.
Fashion photo editing
Jewelry photo editing
Electronics photo editing
Apparel and shoes photo editing
Furniture and home appliances photo editing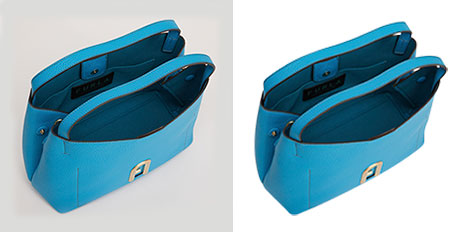 You can now easily get in touch by Amazon photo editing services provider companies
Amazon white background service: Change the background of a photo to White (RGB 255,255,255). Focus angle, proper lighting, proper lens distance, perspective and even flashing may go wrong at the time when one shot. We know that the background of an image seems too ugly to look. And you want it to be more beautiful. So, we will make it perfect for you. We will change background of photo so you would use your picture.
Product photo retouching services: Amazon's product photo retouching services for photo pop. Remove bad reflection on product images requires impressing your buyers. While taking the photo you may not observe the unwanted presence of dust which you really need to remove. We will clear the dust and enhance the images with product retouch.
Color correction service: Color correction, Contrast adjustments, color/Light balancing etc. We know how your product naturally appears and your buyers want it to have a shiny appearance. We sit here to work for it.
Cropping images: Cropping image product fills out 85% or more of the image.
Resize the photo: Resize the photo to 1000 pixels or larger for Amazon's Zoom function.
Why image editing outsourcing companies?
Our professional photo editors are your desired nest egg where you can rely on high-quality image output. We do Amazon photo editing services and ecommerce image editing. We are focusing client satisfaction and image output quality first. Our customer support team work 24/7 for our client's.
 Retouching Zone is always open for your Amazon photo editing services . And, if you have argent deadline, our professional photo editor team works always 24/7. So, email us or send us free trials with your instructions and Deadline. Outsource photo editing services at Retouching Zone.