Do you want to attract potential client and drive organic traffic at your online furniture store? You must conform that the images carry some appealing furniture photos. Retouching Zone outsource photo editing services for e-commerce. Our furniture image editing services will need you because you will get far better images compared to your captured images. When our photo editor will complete your work and deliver it to you. After then you will get the images so fascinating that will be beyond your expectation. We know your mind is always between the best outputs. Therefore we will give you the furniture photo editing and enhancement services. And we know how to make it perfect and how to make it better.
Image Editing Services at Retouching Zone
Do you need bulk amount of photo to edit; you are most welcome to Retouching Zone. We provide furniture image retouching service at tight deadline. Using advanced techniques, our furniture photo editor's fixture pictures and make them look perfect. Our e-commerce photo editor team is adept at:
Remove the background
Replace the background with white
Creating photo 3D look
Add special photo effects
Shadow Creation image
Contrast correcting to the furniture photos
Adjusting the brightness and lights
Adjusting the environment
Giving vintage or classic finishing
Providing high definition resolutions
Cropping / Resize image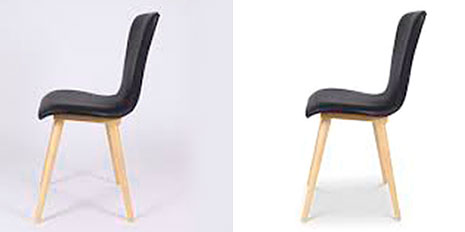 Our e-commerce photo editor team is adept at retouching chair, table, beds, racks, benches and more. If you are an owner of any e-commerce platform such as Big Commerce, Shopify, opencart, Woocommerce, volusion, prestashop, Weebly, Big cartel, Squarespace and more. Or you have a host on the marketplace like as Amazon, Flipkart, AliExpress, Etsy, Rakuten, Taobao, Flipkart etc. Do you need bulk amount of photo to edit? Retouching Zone is promise best quality, clarity and consistency.  
Why Outsource Furniture Photo Editing Services at Retouching Zone?
Now let's talk about one of the commonly used outsourcing furniture photo editing services. Retouching Zone is the best professional furniture editing and enhancement service provider. We provide bulk professional photo background removal service at a cheap price. And our e-commerce photo editors are experts at enhancing your furniture pictures, as per client demands.
We can help you with:
Make the background of a picture white
Removing the furniture reflections
Drop shadow making
Color correction image
Resizing all the photos to the same size
Editing pictures and giving them a 3D look
At the time of your Furniture product photography may be that the image color is not perfect. Therefore, the complete image may lose quality. In order to solve that problem, we provide outsourcing furniture image editing services for you. And we provide our service in London UK, USA, Asia, Canada, Australia, Switzerland, Germany, Sweden, Netherlands and more. If you are looking for an outsourcing partner for your furniture image edit at cheap price and tight deadline. Retouching Zone is the answer for you! We can provide promising quality product photo editing services.
Retouching Zone offers one time six image editing free for you. Our professional e-commerce photo editor team works always 24/7. So, email us or send us free trials with your instructions.