Retouching Zone provide professional shadow creation service. It is beyond measurable how important shadow making is! For every industrial arena, shadow making is important. For online shop like Amazon, eBay and any eCommerce product this is important. It will attract the online customers.
Shadow Creation Process
We are capable of a transformation of your photo by adding some shadow creation. We include natural shadow with a reflection of a particular angle. Besides that, we add a drop shadow as well. Designer's task is to support smooth shadow creation which is a bright but proper adjustment. Shadow making service involves with clipping path service. The designers need to drag the portion of an object at first. Secondly, he cut it out for the rest of the shadow making service. Best photo retouching services with creative shadow.
Professional Shadow Making Service
Most of the time photographers experience with shadow while capturing the photos. For product photography, this shadow requires omitted so that the visitors will see a fresh image outline. Apart from it, the natural shadow is also important for the exhibition your product online or realistically. You can easily grab this clipping path.
There are two types of shadow one is soft shadow another is a hard shadow. The distance actually determines whether it is soft or hard. Close distances have hard shadow and far one is a soft shadow. E-commerce product image editing services for professionals.

On the other hand, sometimes we need to bring the light in order to create a shadow.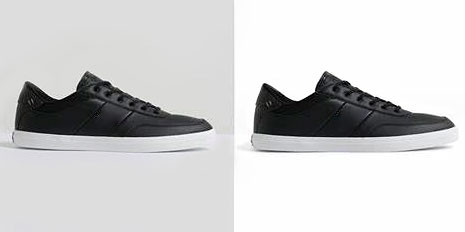 Here you came to know all the types of photo editing services we do. We at Retouching Zone, has many types of image editing work and we do all of it simultaneously. We welcome you to judge us not by our words rather give us a few of your sample images. With your instruction, we will send you back with your desired output.
Types of shadows in Photoshop
There are three types of shadow in Photoshop (Drop, Natural and Reflection shadow). The most popular service drops shadow. In addition, it is a nondestructive visual work. Retouching Zone has an expert team to work on it.
What is drop shadow making service exactly? The name drop shadow service comes to one mind just because of the reflection of the product image. Under the main layer of the image adding the shadow, creation is called drop shadow. Notably, this shadow should be alike with the original image. 
Why does drop shadow making service? To develop a drop shadow attracts the viewers as it showcases the natural view.
How to add a natural shadow? The main reason to create a shadow is for naturalistic view. For that, it is mandatory to keep the proportion accurately between the shadow and the original image. Furthermore, it should look like the product is glowing, for example, it should be glamorous.
What is Reflection shadow or Mirror effect? Reflection of any photograph is close to the art of e-commerce photography. Well, to capture the photo within reflection is a hard nut to crack. Hence, Photoshop can do it easily. 
In terms of reflection shadow, there is two types of work, soft shadow, and hard shadow. The shadow is closer to the object is called a hard shadow. Oppositely, the shadow has far proximity is called soft shadow reflection.
Why Would You Choose Retouching Zone?
Professional Shadow Making Service
Comfortable Service Pricing
Work with Tight Deadline
Client Satisfaction Past
24/7 Client Service and Quick Reply
Professional Photo Editor Team
Bulk Photo Editing Production Capacity
Retouching Zone is open to you for judging our quality, pricing and deadline of work. So, feel free to send your sample images for professional shadow making service as a free trial.