Outsource jewelry photo retouching services. Retouching Zone is the leading company who provide jewelry photo retouching service in worldwide.
Jewelry photo retouching refers to the Photoshop edit work. The main objective of jewelry photo retouching is to make it more attractive, shiner and brighter with the help of Photoshop tools. Our job is to find the spot within the product and fix those images by Photoshop tools.
Why you use jewelry photo retouching service?
Have a 3d look of your jewelry image.
You need to remove support from the subject in the raw image.
If you have damage product image and need to photo retouching service.
If your image has a reflection from photographer's camera in an object you need to edit.
Your jewelry product shots, there are odd wrinkles you should remove and smoothing.
High end jewelry photo retouching services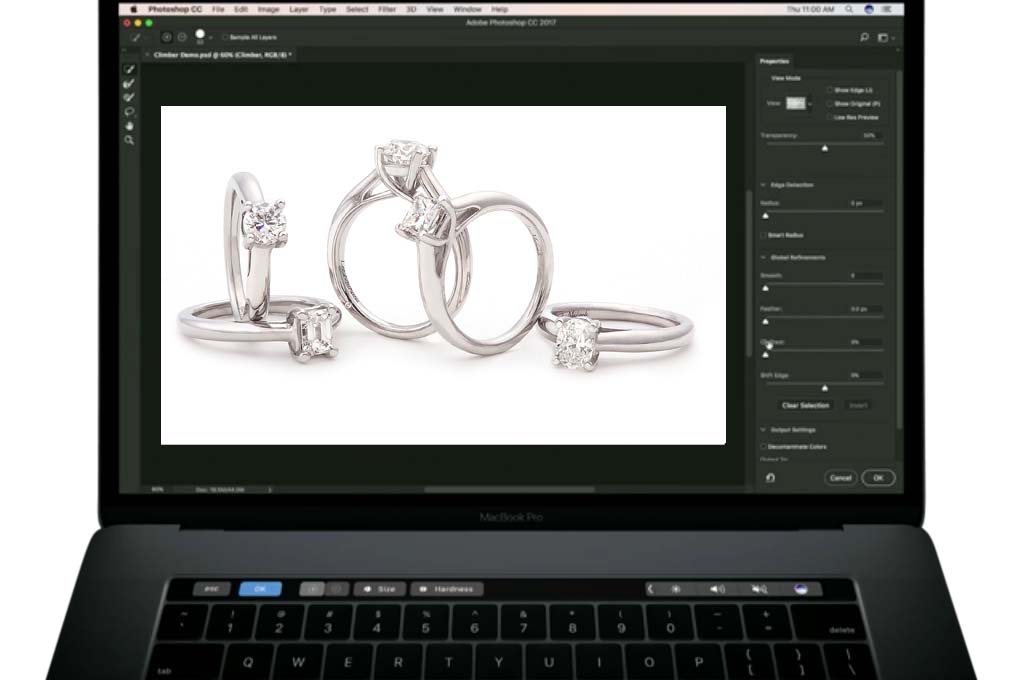 Remove unwanted reflection: Remove bad reflection on product images requires impressing your buyers.
Clear Dust: While taking the photo you may not observe the unwanted presence of dust which you really need to remove. We will clear the dust and enhance the images with jewelry retouch.
Color correction: Change the color and bring the most attractive color within your jewelry photo.
Shiner: We know how your product naturally appears and your buyers want it to have a shiny appearance. We sit here to work for it.


Jewelry Photo Retouching Service at Retouching Zone
Our clients are not only our client but also we have created a bonding with them. So, they often shared many stories with us. Like, one of our clients from Toronto told us that the photo retouch is much more related to his jewelry photography. His first client was our first client as well.
He gave us a free trial and then we ask him for not his instruction rather we want instruction from his client. He was actually amateur so he doesn't know the instruction is the key to winning the game of any business. So his pictures were taken in a dark, foggy we cut out the picture from the background and the output of photo editing sent to the client. The herculean task was to add light of those retouching images and to add reflection shadow. Moreover, we make it shiny and bright even though the given images have dust.

Why outsource jewelry photo retouching service?
High end photo retouching services
Comfortable Service Pricing
Work with Tight Deadline
Professional photo editor's team
Bulk retouching production capacity
Client Satisfaction Past
24/7 Client Service and Quick Reply
Outsource image editing services at Retouching Zone. If you need to change image background, shadow making or photo retouching; we do your work by our photo editor. If you have low budget or argent deadline, our professional photo editor team works always 24/7. Retouching Zone welcomes you for jewelry photo retouching service. So email us or send us free trials with your instructions.
Please Share with your friends in social media and Contact us for your any quarry.