In our rapidly evolving digital world, images serve as powerful communication tools. They encapsulate a brand's essence and narrate a unique story. Superior quality images are instrumental in the successes of e-commerce businesses, professional photographers, and graphic designers.
Understanding the Basics of Product Photo Background Removal Services
At the heart of any high-quality image lies an effective product photo background removal service. These services cater to diverse needs, ranging from enhancing product images for e-commerce platforms to refining personal photo collections. What sets these services apart is their meticulous attention to detail and ability to tap into an image's untapped potential. They breathe life into your photos, asserting the emphasis on the protagonist – the subject.
A First Impression that Lasts
In the online realm, your images often serve as the initial interaction with potential clients. A memorable first impression can be assured with efficient product photo background removal service, which combine swift delivery and competitive pricing. The result is expertly edited images at your disposal promptly, providing exceptional value for money without compromising on quality. Shopify Product Photography : Learn How To Take Gorgeous Photos Using Only Your PHONE.
Different Levels of Shopify Photo Background Removal Services
Simple Image Background Remove:
The first level of product photo background removal is simple editing. This technique addresses issues such as poor lighting to enhance image quality. By focusing on the subject and context, unwanted elements are eradicated, transforming an ordinary photo into a visually striking piece. This technique is a vital tool for photographers seeking to communicate their vision effectively and artistically.
Medium Image Background Remove:
The next level, medium product image background removal, involves more advanced editing. This includes altering the subject itself and integrating new elements to create a harmonious and engaging composition. It's ideal for achieving a balanced visual narrative that draws attention to the subject without distractions.
Complex Image Background Remove:
The highest level of product photo background removal is complex editing, a method requiring precision and meticulous attention to detail. It involves extensive manipulation of both the background and the subject, including cutting out unwanted areas and adding new elements for seamless integration. This method is crucial for images that require substantial editing to meet specific artistic or commercial objectives.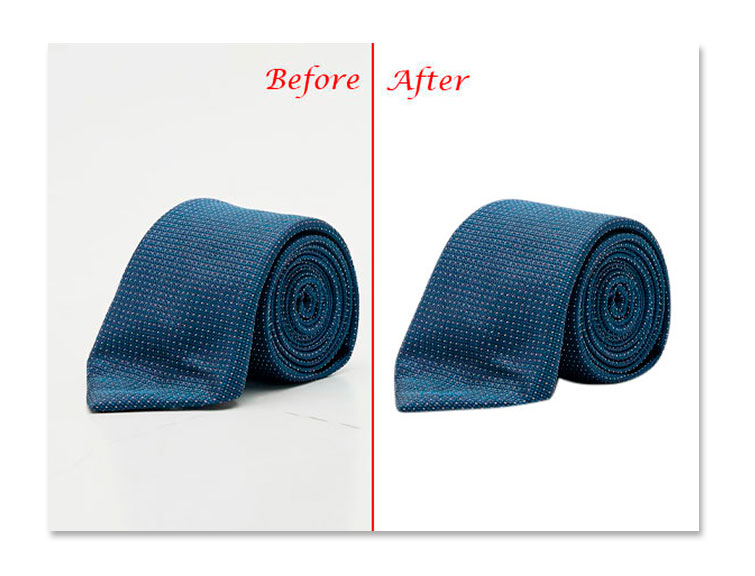 The Perks of Shopify Photo Background Removal Services
Retouching Zone outsource product photo editing services for e-commerce. They showcase your product by eliminating potential distractions and granting your images a neat, professional finish. Moreover, they make your images flexible, allowing them to be superimposed on any backdrop without concerns about clashing backgrounds. This is particularly beneficial for e-commerce businesses, as it facilitates a consistent look across product listings.
Witness the Transformation: Case Studies
The impact of professional background removal services can be best understood through detailed case studies. These studies delve into how images have been successfully enhanced for various clients, including e-commerce businesses, professional photographers, and marketing agencies. By displaying the before and after images, they offer a comprehensive view of the dramatic improvements possible with background removal.
Photo Background Removal Services for Shopify Stores
Clients often wonder about the file formats accepted for photo background removal. Most services accept all prominent image formats, including JPG, PNG, TIFF, and RAW. The turnaround time varies based on the image complexity and the number of images. However, providers generally strive to deliver the edited images as quickly as possible. Importantly, most services are willing to make revisions until the client is completely satisfied.
Why Outsource Image Editing Services at Retouching Zone?
Whether you're a professional photographer wishing to refine your portfolio, an e-commerce business aiming to increase sales, or a marketer creating captivating promotional materials, photo background removal services can be the solution you're seeking. By opting clipping path services, you are not only investing in the aesthetics of your images but also their potential to communicate and captivate. Once you experience the difference these services can make, there's no turning back.
Outsourcing your photo editing needs to a team of professional designers who understand your intentions and needs can ensure the best results. Such partnerships can offer lasting benefits and a smooth journey throughout your Shopify photo editing process.
Remember, images speak a thousand words. With professional Shopify store product image editing services, each word can echo the quality and attention to detail that your work deserves. Elevate your images, tell your unique story, and make a lasting first impression with comprehensive Shopify photo background removal services.