The photographers shoot out car photos in different places and different location like- Showroom, Outdoor and Garage. But this is not perfect for online advertisement or web site. So, you need to edit it by Applying many Photoshop tools and technique. And car image background replacement means that when a Car image cutout from an original background.
Car Photo Editing Services
Car transparent background or PNG
Shadow making service
Car color correction service
Template changing service
Automotive dealer image editing and retouching service
Transparent background step by step:
Photographers are shooting car photos and they want to make it more eyes catchy and amazing. So, you need to apply Car photo editing services with Photoshop tools. You can make a car image background replacement step by step.
1st Step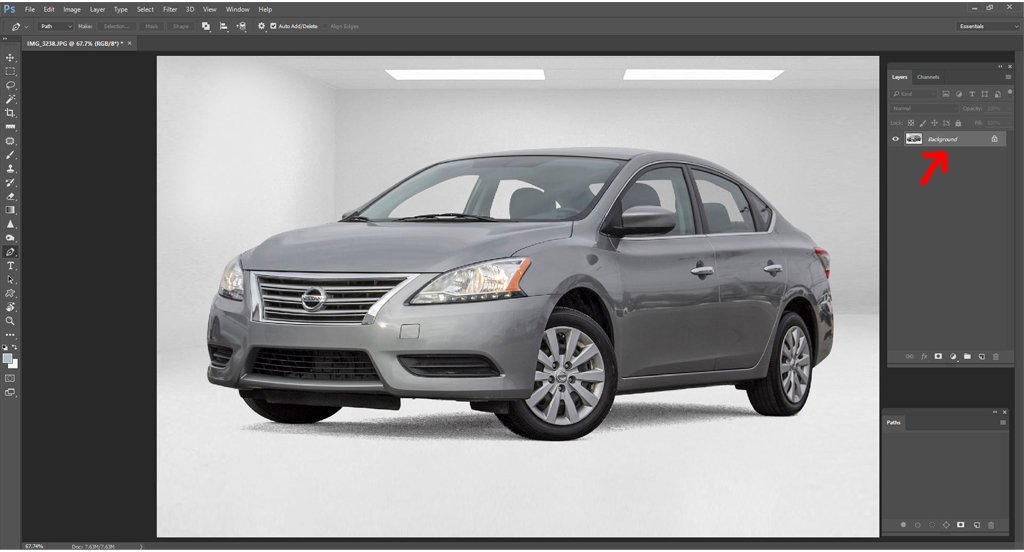 Open your Car raw photo in Photoshop. This image will show as named "Background" in Photoshop layer.  After that you will edit car raw image in Photoshop.
2nd Step
Create a Clipping Path layer and draw the clipping around the Car using pen tool. Photoshop clipping path is the best process for cutting out car image. There are many other ways to cut out the car image. But clipping path is the best and quality full process to keep the transparent background. And by selecting clipping path we can do Car image transparent or PNG background.
3rd Step
Clipping path is done now you need to activate selection. And then you need to add feather for making the edge soft cut. And now you need to copy a transparent layer by clicking Ctrl + J.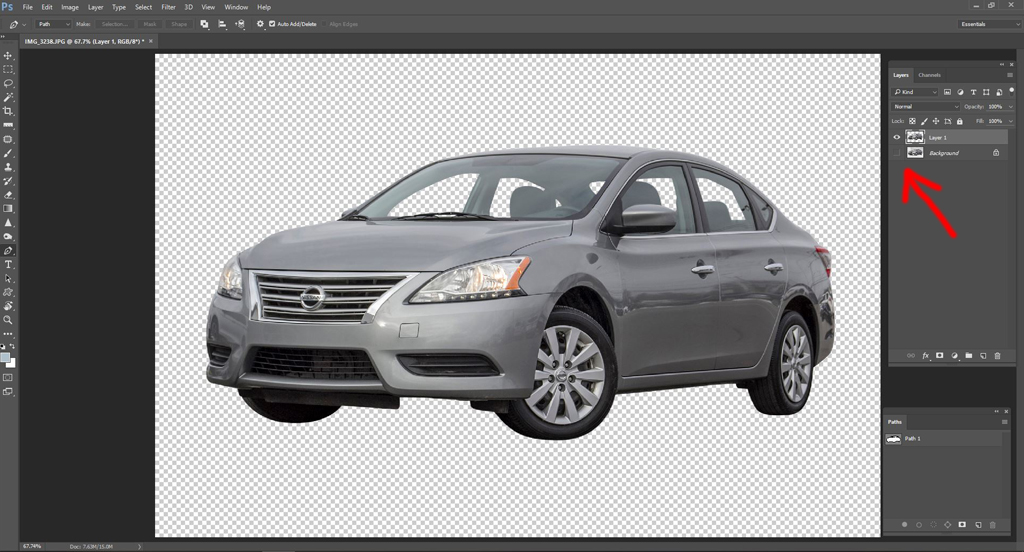 4th Step
Hide or delete the background layer and then you see the transparent Car. And Save it now transparent in high quality PNG format. So, you can do Car transparent background images easily by using this process. If you have any confusion then checks our clipping path video tutorial.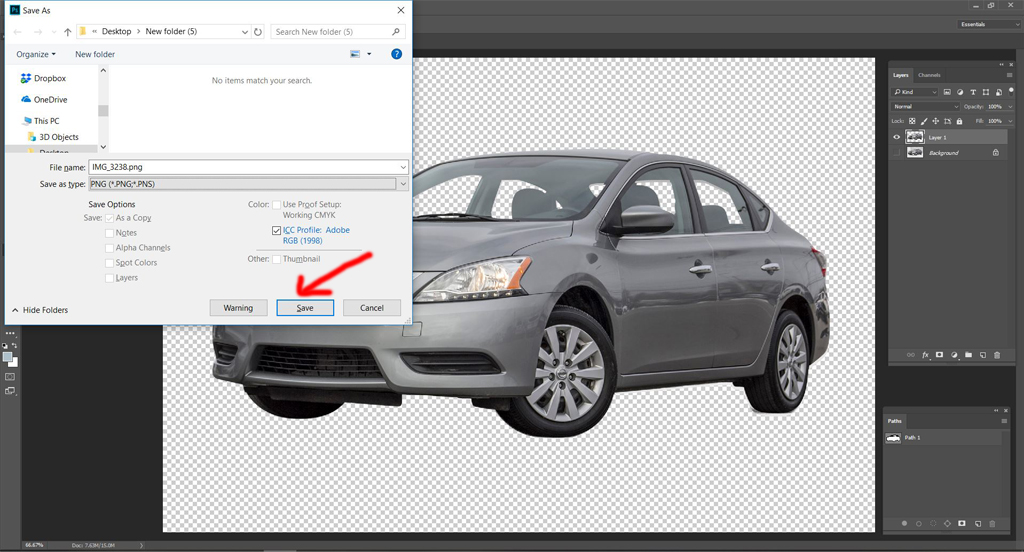 Why need car image background replacement?
If you want to change car image background or move it any template need transparent image. And by a car transparent background images you do such things.
Car photo editing services
Replace car background images
Place a Car image on different background
Rotate car vertical/horizontally
Can move car any angle
Shadow making car image
Outsource car photo editing services
"Retouching Zone" offers professional car image background replacement service with best quality and tight deadline. Our professional photo editors are experts in car image background replacement service. Retouching Zone is always open for your Car image editing services. And, if you have argent deadline, our professional photo editor team works always 24/7. So, email us or send us free trials with your instructions. Outsource image editing services for professionals.