In the world of eCommerce, product photography is king. Your product photos are the first thing potential customers will see, and they can make or break a sale. That's why it's so important to get your product photography right. Product photography is an essential part of any eCommerce business.
High-quality product photos can help you attract more customers, increase sales, and build trust with your brand. There are thousands of product photography services. This can make it difficult for you to find the best eCommerce product photography services for your work.
What is Product Photography?
Product photography is the art of taking photos of products for the purpose of marketing and sales. It is a specialized field of photography that requires a deep understanding of lighting, composition, and product styling.
Product photography is used in a variety of industries, including e-commerce, retail, and advertising. It is an essential part of any marketing campaign that aims to sell products online or in-store.
Good Product Photography can help to:
Increase sales by making products more appealing to potential customers
Improve brand image by creating a consistent and professional look for all product photos
Reduce the need for returns by giving customers a clear and accurate view of products before they buy
There are a few Key Elements that are Essential for Good Product Photography:
Lighting: The right lighting can make all the difference in a product photo. It can highlight the product's features, create a sense of depth, and make the product look its best.
Composition: The composition of a product photo is also important. The product should be well-centered and the background should be clean and uncluttered.
Product styling: The product itself should also be styled in a way that makes it look its best. This may involve cleaning the product, removing any blemishes, and arranging it in a way that is visually appealing.
Here are Some Tips for Taking Great Product Photos:
Use a good camera: A good camera will make a big difference in the quality of your product photos. If you don't have a DSLR camera, you can still take decent product photos with a point-and-shoot camera.
Use natural light: Natural light is the best light for product photography. If you can, set up your shoot in a well-lit area near a window.
Use a white background: A white background will make your product look its best. You can use a white sheet or poster board as a background.
Get close to the product: Don't be afraid to get close to the product when you're taking the photo. This will help you to capture the details of the product.
Take multiple shots: Don't take just one shot of a product. Take several different shots from different angles and with different lighting. This will give you a variety of photos to choose from.
Edit your photos: Once you've taken your photos, you can edit them to improve the quality. You can use a photo editing software program to adjust the brightness, contrast, and color of your photos.
If you are not confident in your ability to take professional product photos, you can always hire a professional photographer.
18 Best E-commerce Product Photography Services Provider's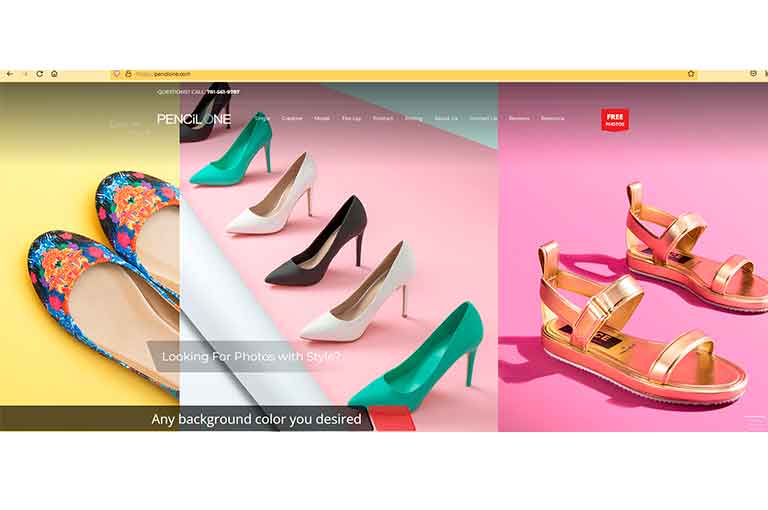 Why Pencil One is Best Photography?
If you think your editing is not that simple as you want your designer to blend creativity with that, then we recommend Pencilone.
By the way, they don't have fixed rates for eCommerce product photography services prices. You need to give a brief idea about your project then they will calculate and offer you with pricing and deadlines.
Pencil One are providing services for 7 years. They have their own in-house studios where they shoots and edit photos. Their photography contains great sense of style and very eclectic.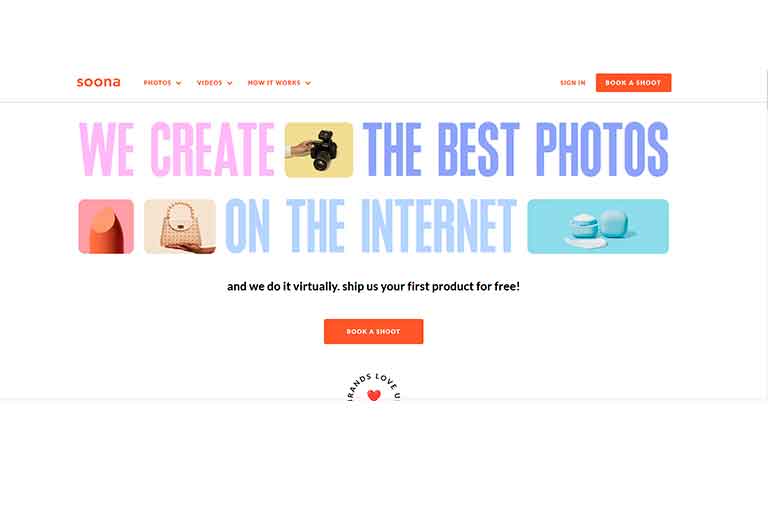 Why Soona is Best Photography?
Soona is an amazing service selling site for your e-commerce business. Because their services are personalized based on different social platforms where you want to make noises to crowd.
If you are running an e-commerce site for a special niche like for pet, beauty, and health or wellness, then they will give you the best service for sure. Because their team got a lot of experience to work on those niches.
However, their service plan is pretty expensive and only fit for them who don't have a large-array of product selling. You can avail the service for the landing pages to showcase your products to customer.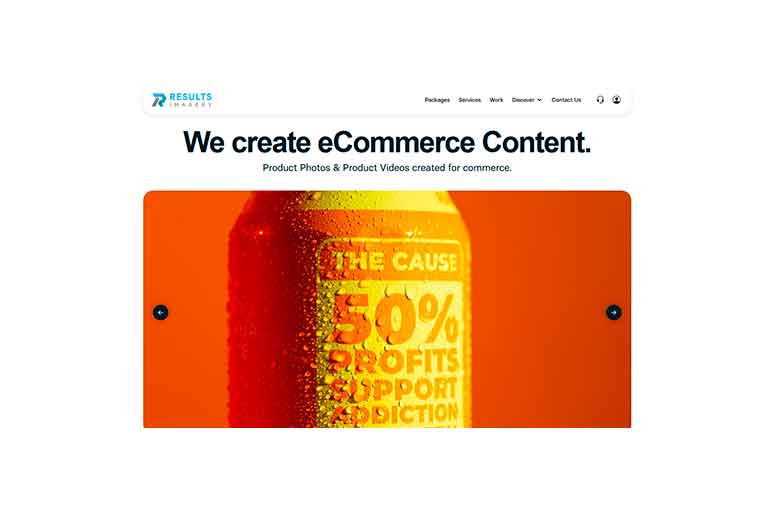 Why Results Imagery is Best Photography?
Results Imagery is a great place to park your product photography services. Because they are providing solutions for all around best e-commerce sites starting from Amazon. Apart from that, they will service you for the social media posts as well.
Their visual content is pretty meaningful and attractive. So they charge handsome amount of payment for that.
In single package, they will provide you 20+ contents or images.
Apart from creative product photography services, they have a white label partnership with exclusive pricing. For the white background based product photography work, you can try this out for sure.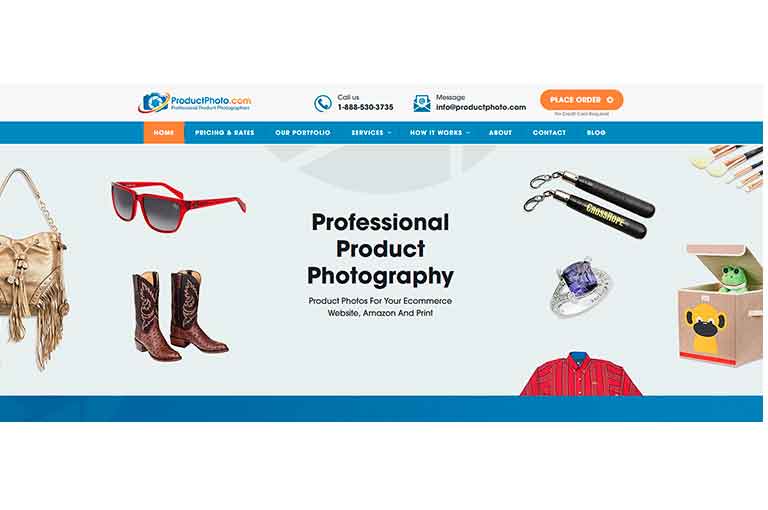 Why ProductPhoto.com is Best Photography?
Product photo is another great agency who provide professional photography services. The amazing concept of their pricing is- order more and save more. That being said, when you will order more then you can enjoy more with the reduced pricing plan.
For example, when you will take service for 1 to 5 photos then the pricing would be $25 per photo. If the order will increase up to 701+ then you will get the most reduced pricing plan. So, each photo editing will cost only 7 USD. Also you can check here High-end photo retouching services for e-commerce product photo.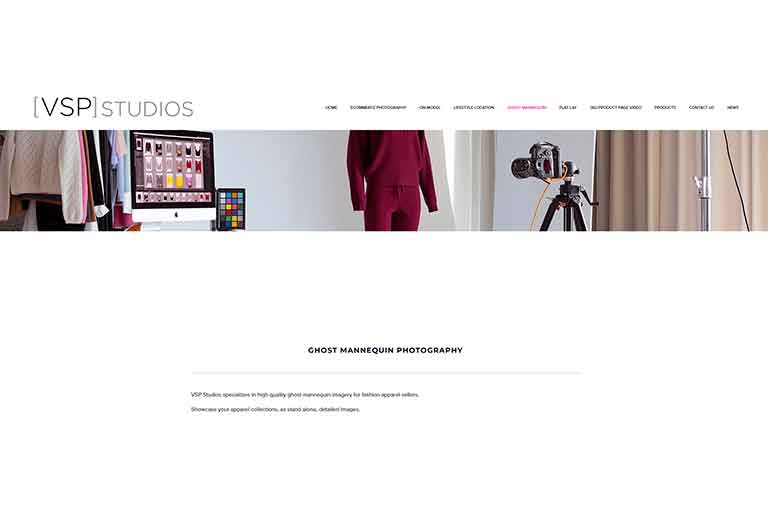 Why Vsp Studio is Best Photography?
If you are looking for a Shopify product photography service agency, then we will suggest you try out Vsp studio agency.
Their starting plan is 30 usd for per product view. The pricing plan is not fixed so you can get discounts as a regular customer.
By the way, this service agency is great for fashion photography, ghost mannequin photography, and natural drop shadow for eCommerce product sites.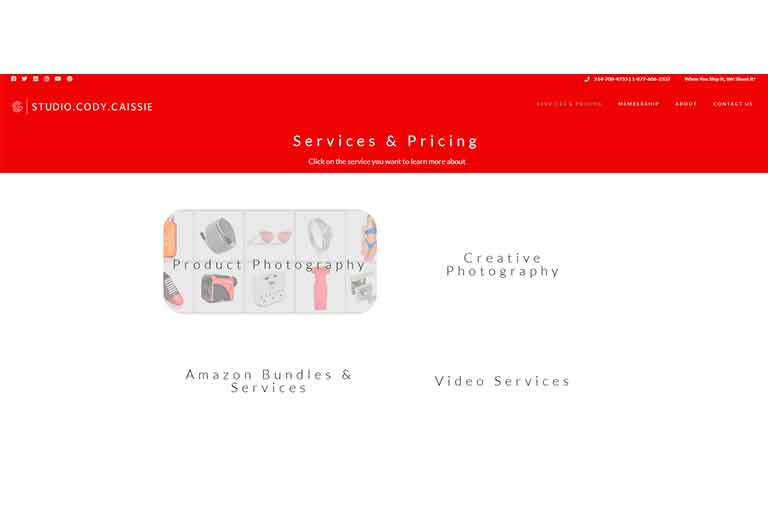 Why Studio Code Caissie is Best Photography?
If you want to avoid minimum order margin and start even with the single one, then Studio cody caissie will tackle your job. The lowest pricing starting from just 5 USD. This service agency is pretty flexible to take orders so that they offer a free trial photo shooting.
They have total 3 studios where they churn out daily photographs editing work. Their deadline is committed and the default deadline is 10 business days. For the quick turnaround they charge more. E-commerce product photography services for professionals.
They ensure clean, sharp, and professional editing for your products and put them on a white background as well. They have a good presence online with bold testimonials. To check this out you can hit on their google 5 star reviews.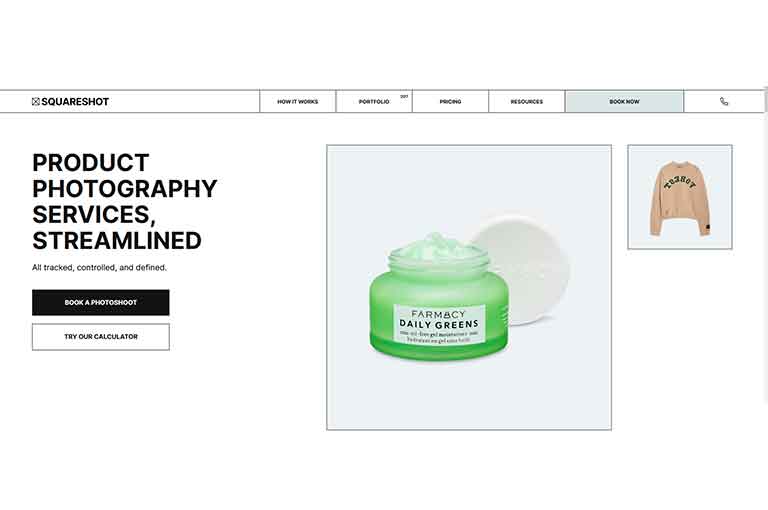 Why Squareshoot is Best Photography?
If you are constantly taking photography services for your e-commerce site, then we suggest you Squareshot. They have two plans for pricing, one for regular or membership and another is for non-membership plans.
Go for a non-membership plan first so you can evaluate their tasks. Once you are happy to take bulk amount of services, then you will get the membership plan at a lower price. However, your minimum order as a non-membership would be at least 300 USD.
The pricing seems a bit high compared to many other service providers. But they will save your valuable time in return of that payment. Because, they can churn out images by applying professional e-commerce photography methods.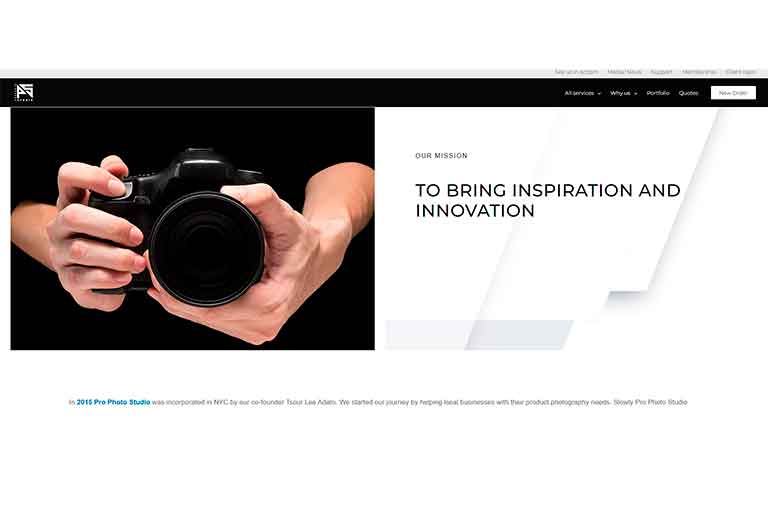 Why Pro Photo Studio is Best Photography?
If you want to scale up your e-commerce site and mainly target jewelry and watches to sell, then Pro photo studio will help you. Their product photography services are personalized for jewelry and watches items. Sound like they have an amazing editing shooting skill for this products.
However, apart from these fields, they can manage any type of editing tasks. You can take images to use them any platform or e-commerce sites.
They have a damn good experience to work with many e-commerce owners especially in NYC area. Because they are NYC based agency with 7 years of experience. Lastly, they got featured in Forbes.com.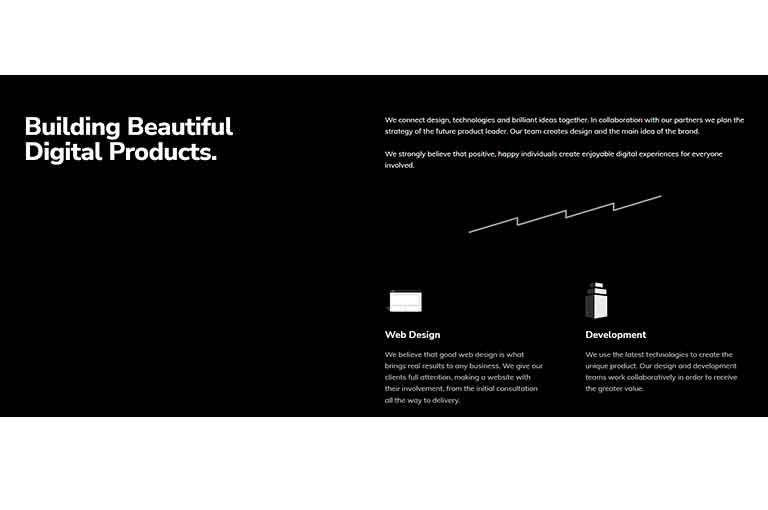 Why Roud Studio is Best Photography?
Roud studio able to provide with high-quality photos that really showcase your products in the best light. They were also very accommodating in terms of scheduling.
Their studio set up is pretty rich as they have all the art equipment like props, lights and backdrops. However, they don't claim any pricing plan for their service. You can reach them out and ask for the pricing after giving a brief about the work. By the way, if you don't have that much idea to create an interesting hero shot image, then they will help you out. Based on your project and the complexity of a given task they will offer you the pricing.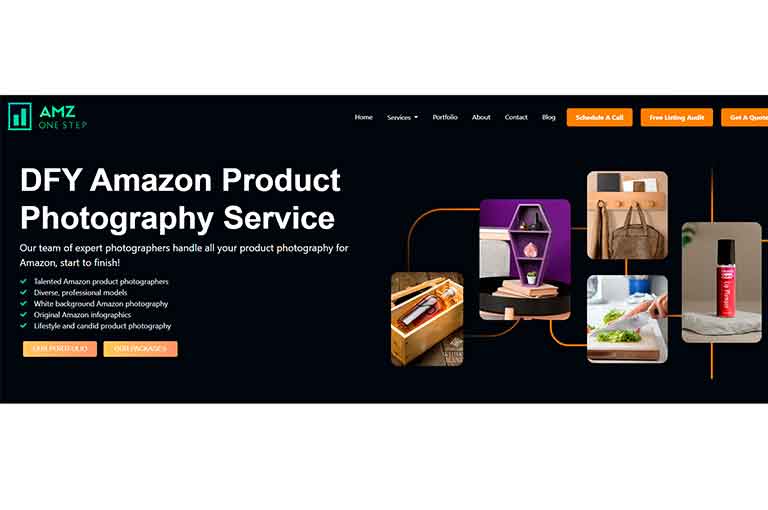 Why AMZ Step is Best Photography?
AMZ step is an amazing place to drop all of your images to edit white background for Amazon photography. They are providing amazon product photography services for many years and they have a bold customer line up. Moreover, AMZ step provides info-graphics to showcase the product to customer. We found their info-graphic work pretty amazing to attract customers. Their amazon product photography pricing seems pretty affordable starts at just 5 USD. Based on your project duration and amount of image tasks they will provide you a handsome discount.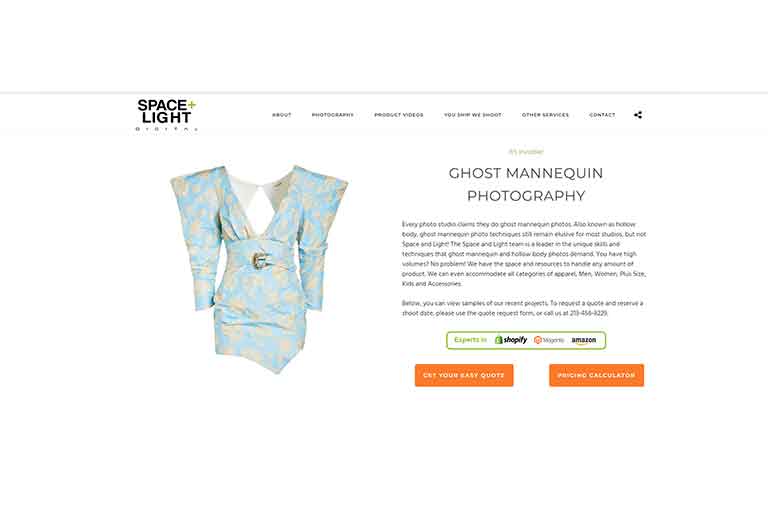 Why Space and Light is Best Photography?
We recommend Space and light for your ghost mannequin product photography service. They are also Shopify and Amazon photography expert. So they know what fashion and apparel industry demands for photo shooting.
Besides, they also work for kids photography for eCommerce product shops. By the way, we didn't find their pricing plan in the website. You need to negotiate with them once you have made a decision to work with Space and Light.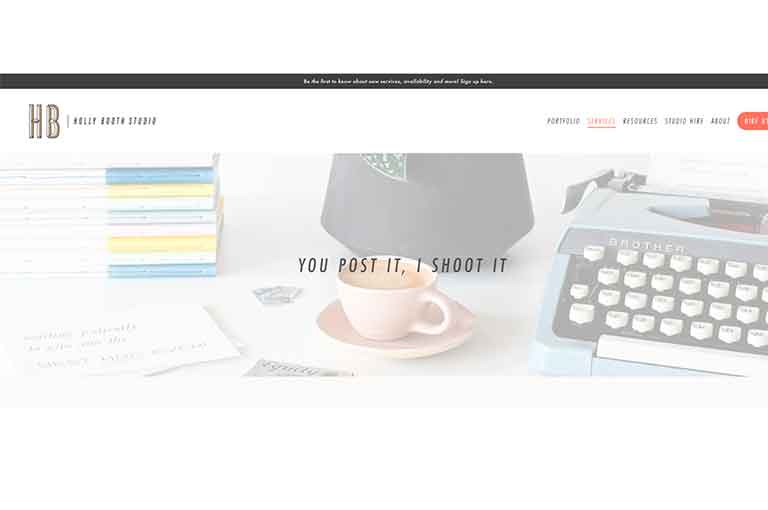 Why Holly Booth is Best Photography?
For ebay product photography services, you can simply take service from Holly Booth Studio. However, the agency has the limited turnaround to provide service. They have sharp, innovative, and effective design editing services. The Chris Sedon has the amazing grab in taking photos and craft them with editing.
Their shooting and styling will blow anyone's mind but you need to spend more bucks compared to other agencies. The extra penny is for their creativity that is worthy to admire indeed.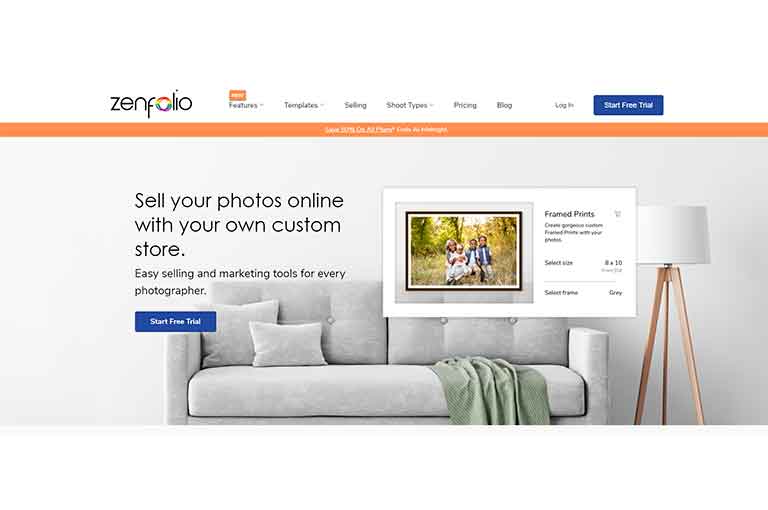 Why Zenfolio is Best Photography?
eCommerce product photography is a must for online retailers. The quality of the photos can make or break a sale, so it's important to choose a service provider that offers high-quality photos at a reasonable price.
Keeping this in mind we found Zenfolio as a great place to park your project. Their pricing is very reasonable, starting at just $0.99 per photo. They also offer a wide range of services, from simple photo editing services to complete product photography packages.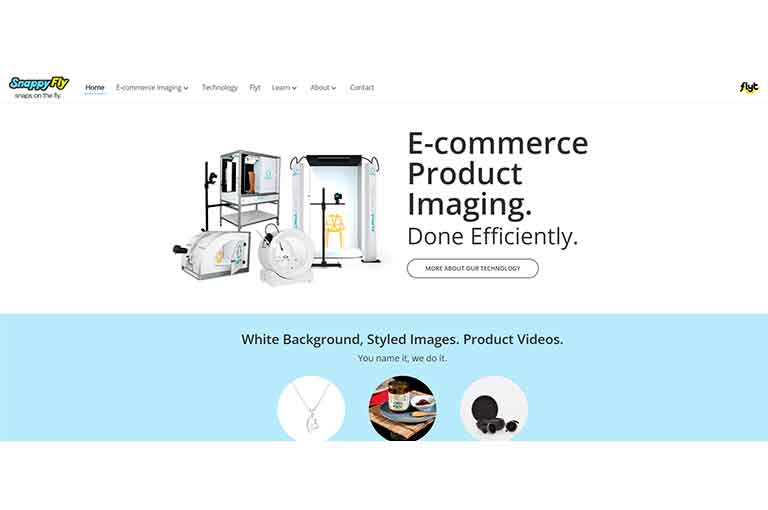 Why Snappyfly is Best Photography?
If you are looking for an affordable service no matter you are ready to handshake with a startup agency then feel free to contact with Snappyfly. They have three categories for the eCommerce product photography services. The most common one is with the white background editing and shotting, second one is life-style photography, and the third one is for Amazon retailers.
This company is Chinese based venture, they can ensure affordable rate for you. You can shoot them some free trials and once you find the best pricing with quality then feel free to outsource your images to them.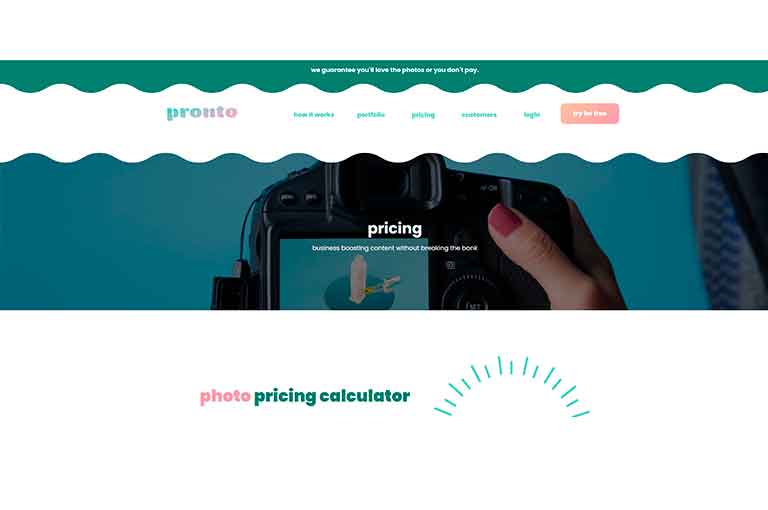 Why Shootpronto is Best Photography?
If you are dealing with Gifs editing alongside photo editing, then we will suggest you to take services from shootpronto. They have amazing track in their business and also have trustpilot reviews. Here is why, you can have some good vibe regarding their services.
By the way, they don't work with white background only, their model retouch photography is the main key to their services. As regard to the pricing, they will ensure huge discounts based on voluminous orders. However, still you will get 15% discounts as a kick-starter. The more you can order the more you can save.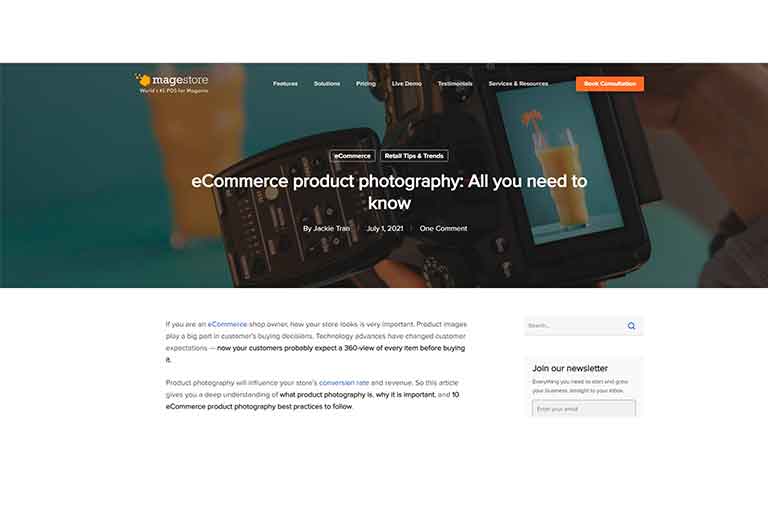 Why Magestore is Best Photography?
If you have a magento based eCommerce site then don't wait to take service from Magestore. They have a great experience to deal with the magento based eCommerce site so they know all of the stuffs related to editing product photography for this platform.
Their journey starts from 5 years back and now they are one of the best magento eCommerce product photography service provider.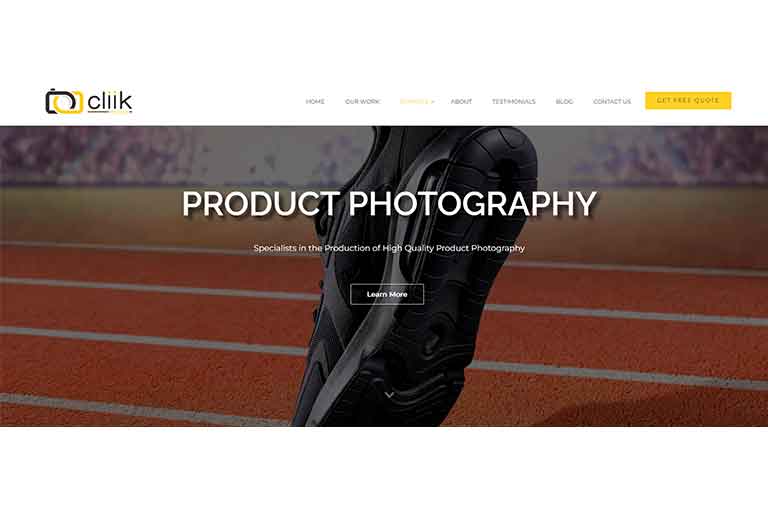 Why ClickStudio is Best Photography?
If you have built an eCommerce site for the fashion based product, then we will suggest you to take services from Clickstudio. This photo editing company is another venture from UK and they are specialists in the photo styling and shooting both. With them you can easily churn out bulk amount of image editing in no time.
They also work with the 360 degree or normal pack shots, tough retouching like jewelry or watch items. We have visited the site and we found some great testimonials from the client's end. You will get a free quote to evaluate their editing work then go for a long haul.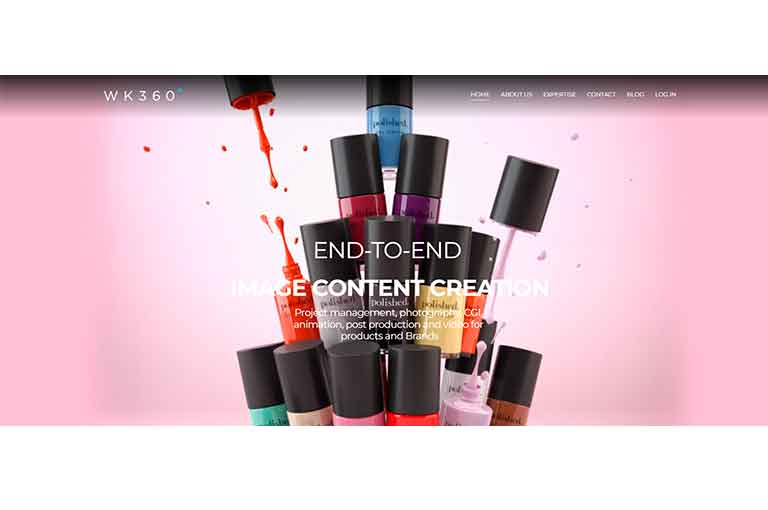 Why Wk360 is Best Photography?
If you are looking for an expert agency who is only dealing with the packaging and cutout shots for eCommerce product photography services, then feel free to contact with WK360. Because their recent works will blow your mind as the images are clear and sharp with the great color and retouching work.
However, apart from the mentioned services, they provide editing services from different arena for example, lifestyle photography, Room-Set Photography, 360 degree spon sets, and many more.
E-commerce Product Photography Pricing – How Much Does it Cost?
New professional product photographers can charge up to $50-$100 per hour while experienced professionals can charge around $300-$500 per hour. These rates vary depending on the photographer's experience.
On average, product photography rates range between $20-$300 per product.
Here are some additional tips for choosing a product photography service:
Look for a service that has experience with

eCommerce photography

. This will ensure that they know how to take photos that will look great on your website or marketplace.
Get quotes from multiple services before making a decision. This will help you get the best possible price for the services you need.
Ask about the turnaround time for the photos. You'll want to make sure that you get the photos you need in time for your launch or marketing campaign.
Review the portfolio of the service you're considering. This will give you a good idea of their style and quality of work.
When choosing a product photography service, it's important to consider your budget, your needs, and your desired style. Once you've found a few options that you like, be sure to get quotes from each service so that you can compare prices and services.
Conclution
By following these tips, you can choose a product photography service that will help you create stunning product images that will help you sell more products.
By the way if you are finding bulk product photography editing services in less than 24 hour's. You can relay on leading provider of Outsourcing Product Photo Editing Services company for best quality images with very low prices. Retouching Zone is the leading e-commerce image editing & retouching services provider company.
Table of Content
What is Product Photography?
Good Product Photography can help to:
There are a few Key Elements that are Essential for Good Product Photography:
Here are Some Tips for Taking Great Product Photos:
18 Best E-commerce Product Photography Services Provider's
Pencil One
Soona
Results imagery
ProductPhoto
Vsp studio
Studio Cody Caissie
Squareshot
Pro photo studio
Roud Studio
AMZ step
Space & Light
Holly Booth
Zenfolio
Snappyfly
Shootpronto
Magestore
ClickStudio
Wk360
E-commerce Product Photography Pricing – How Much Does it Cost?
Here are some additional tips for choosing a product photography service:
Conclution