Fashion product photography editing is most important for fashion photographers. So, we ensure enhancement of flesh tones, fashion clothing colors, and eliminate unwanted wrinkles. And Pant creases /smoother dress or event week physique/model's figure. And in order to make them look muscular or slimmer picture editing & image retouching.
Enhance your first impression unforgettable for your viewers with the outstanding modeling photos employing our service.
Fashion photographer deals with location lighting, atmosphere, makeup, clothes before taking any snaps. But the outcome of those images is not up to the mark with expectations, in this case, skilled. And experienced photo editors can utilize their skill and transform into brilliant work to satisfy your customers.
Fashion Product Photography Editing for Photographers

We the Retouching Zone know the value of fashion photography. Fashion images require glamour and more attraction. So the Photoshop photo editing need an expert hand. This editing is not like others ordinary Photoshop image editing what is easy job. We have expert photo editors and who has already worked with a well-known celebrity.
The fashion photo editors are believed in best quality within a short turnaround time. Retouching Zone is working globally at cost-effective prices. Our skilled designers closely work with you to deliver your exact requirements. And they will give you the maximum output beyond your expectations.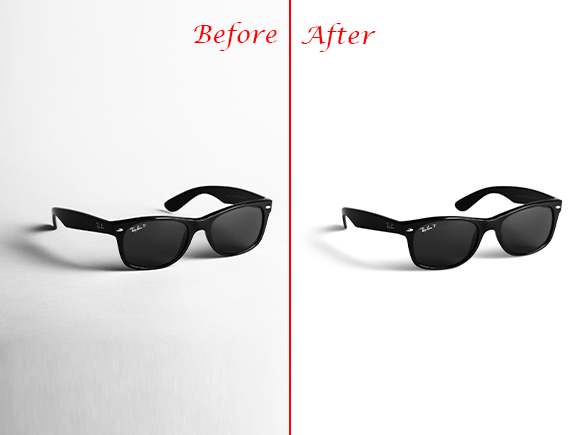 What are the Photoshop fashion photo editing?
Fine-tuning light and shades
Saturating the shadows and colors
Enhancing and regenerating the image
Examining the contrast and brightness
Removing spots, rankle and blemishes
Fixing the creases and scratches
Replacing and correcting colors
Smoothing and wrinkle removal
Retouching Zone is the leading outsourcing product image editing service provider company. Our photo editor team is expert in fashion image editing services. And they are proficiency in modifying your raw images as per clients demand. We always try to keep abreast with the latest technology and tools. So we can improve your images. Service we provide special effect which stand you out from the crowd.
Fashion industry is a vast sector for image editing. There is a variety in image editing for men and women. Like as T-shirt, jeans, Shoes, Belt, Wrist watches and other wrist wears.
Why Outsource Fashion Product Photography Editing?

It poses a vital role of any fashion retailer's collection. T-shirts are simple and timeless choice and easily combined with various outfits. You should take your choices into consideration when you want T-shirts photography. Remember when one takes this snaps like flay lay that will certainly lose the appeal. Therefore, there is no option except ghost mannequins.
Above those accessories are mostly clothing rest of others is also wearable. Different types of E-Commerce business require different photograph editing criteria. Like what Amazon requires for photo editing AliBaba doesn't require that. Our professional photo editors are specializes in working at a diverse variety. So we can process bulk amount of images with so many hassling instructions.
Product photographers and e-commerce owners send us their images for fashion product photography editing services. And they are happy with us. Retouching Zone is the leading fashion product image editing Company. So email us or send us free trials with your instructions. Outsource product photo editing services at Retouching Zone with low price.