Product images are so valuable and able to drag people into their businesses. So, e-commerce based businesses around the world use product images. Photo editing requires pulling the customer and sparing their money for e-commerce. We are the leading provider of apparel photo editing services for professionals.
For, E-commerce product photography, photo editing is a crucial part for them. And all of the e-commerce sites require handling a bulk amount of images. It often takes a lot of time for photo editing.
Apparel Photo Editing Services Including:
Remove Background Service
Photo Neck Joint Service
Photo Retouching Services
Shadow Making Service
Color Correction Service
Cropping / Resize Service
Areas where photo editing services are required
E-commerce photo editing service has an extensive area. Let's discuss the most common out of retail photo editing.
Background Remove Service:
Photo background removal is an easy way of image editing but sometimes it really becomes hard stuff. Therefore, our professional eCommerce photo editor team is providing this service to you. Remove any odd object which fades away with the total impression of an image. We provide simple, compound, complex, and even super complex.
Color correction photo editing service:
This photo editing service is common in an e-commerce site. Sometimes the color of a photo comes out inappropriately when a photographer takes a photo. Our Photoshop apparel photo editing service task is to reconstruct it what is called a color correction.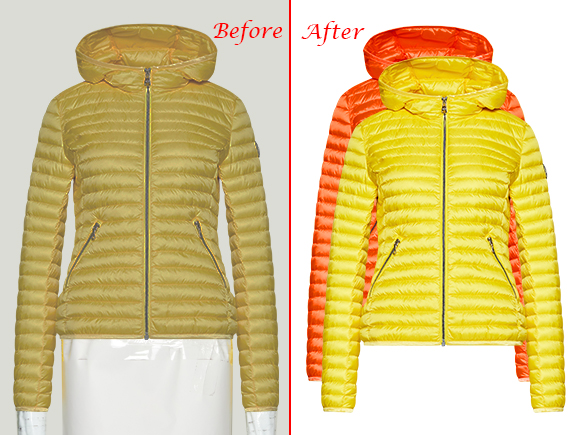 What if, you just discard that wrong photo?
Then you just need to take another picture. But through color correction photo editing services you can turn that photo into your desired one.
Apparel Photo Retouching Service:
Apparel product photo retouching services for photo pop. Removing grim reflection on product images requires impressing your buyers. While taking the photo, you may not observe the unwanted presence of dust which you really need to remove. We will clear the dust and enhance the images with a product retouch. We specialize in digital picture correction, picture enhancement with color correction, and retouching.
We've already worked for hundreds of exclusive product studio owners for this work. Advertising product shows to the world of glamour. Bringing the glamour of digital picture correction is our job.
Shadow Making Photo Editing Service:
In every e-commerce site, there must require shadow image editing. When you capture any product image, there will be a shadow.
Natural Shadow: Natural shadow is involved with removing the background and keeping the exact shadow from the particular image. From this image editing, you will get the original shadow from a unique background.
Drop shadow: This shadow is a natural outcome of a photo. But when this shadow appears on e-commerce definitely lose the attention of your visitors. Therefore, Clipping Path view designers will remove it or curtain it up to the standard level. This is how we provide you the apparel photo editing service.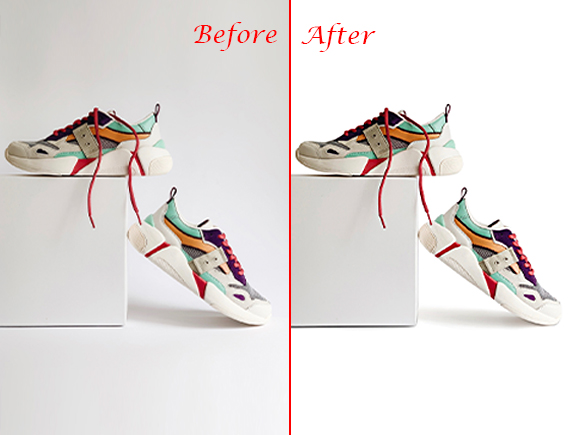 Reflection Shadow: It is also called mirror shadow in terms of editing.
Why it is called reflection shadow?
Because when you can keep a product in front of the mirror you can see the reflection. In order to make it a natural photo outlook, we create this mirror shadow.
Clipping Masking Photo Editing Service:
Image clipping path or clipping masking is similar. One is referred to hide something and another is cut out a specific path and put it on another layer. It is for change into visibility or transparency. Imagine there are two photos are in one on another. For visibility, you can choose the transparency level of 60%. Then you will see the bottom photo visible up to that percentage.
And, from Retouching Zone you can get all these services like one-stop services. You are welcome to send us your sample images for gaining trust and building a relationship with us!
Symmetric Neck Joint Photo Editing Service:
Suppose, you took a lovely photo of your shirt and select it to upload in your site. After clipping path image editing you will need to cut out your neck from the shirt. These types of photo editing services are for e-commerce business site.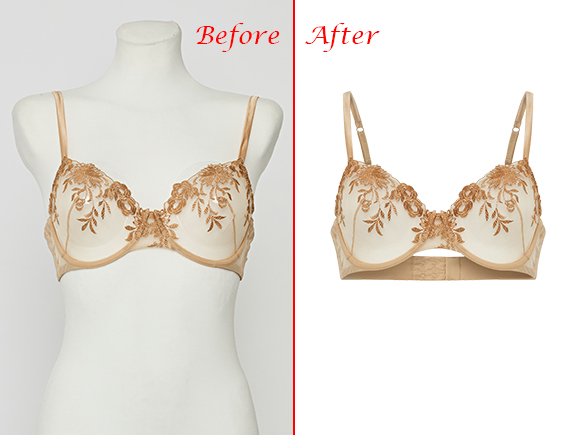 Neck joint photo editing is a process of image manipulation. Head inside the photo cut out by Photoshop and then displayed on e-commerce site or online store. It requires 100% accuracy for the transformation.
Cropping / Resize Photo Service:
Retouching Zone provide apparel photo cropping service. Resize the photo to 1000 pixels or larger for Amazon's Zoom function. Cropping image product fills out 85% or more of the image.
Why Outsourced Image Editing at Retouching Zone?
Apparel photo editing services is very vital for the e-commerce. We make the images attractive with the adjustment of high and low light. Besides that, our designers bring out specific details. Thus, every corner of the photo looks amazing. Our professional eCommerce photo editors are your desired nest egg where you can rely on high-quality image output.
Whenever you send us the file through Wetransfer, Dropbox or any other means, we will instantly inform it to the production manager. We set up a meeting and discuss about your work. On that meeting, our marketing manager let everyone know about your given instruction and deadlines. After the job done we send it to the QC manager who finally checks out whether they did any flaws or not. After that, the production manager checks out as well as a final QC. We do believe that, providing you the best service is the key reason to grow our business so we never compromise with that.
Retouching Zone is always open for your Apparel Photo Editing Services. And, if you have argent deadline, our eCommerce photo editor team works always 24/7. So, email us or send us free trials with your instructions and Deadline. Retouching Zone is the leading outsourcing image editing company for e-commerce brands.