Retouching Zone is the leading product image editing services provider for professionals and eCommerce brand.
how to edit product photo in Photoshop? Image Clipping path, Resize, Cropping and remove image background.
We can process 8000+ photos per day. And our main task is to keep you remain free from any kind of a hassle. So that you can keep yourself busy at your work check how to edit photos for e-commerce. And we always look forward to achieving the maximum quality. Even send us the bulk amount of images or infinitesimal amount of your images.
How to edit product photo in Photoshop?
Clipping path

Photoshop clipping path is one of the extensive field of graphic work. This service is dedicated for E-commerce and online store. Our experienced designers sit here to provide you best clipping path service.
Photo Retouching

Image retouching has an extensive area in all sort of image editing. Retouching refers to dust removal, scratch removal, skin tone adjustment. And the adjustment with color and contrast. Retouching is an essential part for all types of photography. And we provide bulk professional photo retouching service.
Background Remove

Image background remove is an easy way of image editing but sometimes it is really become hard stuff. Therefore, our professional image background removal team is providing this service to you.  Remove any odd object which fade away the total impression of an image. We do provide simple, compound, complex and even super complex. Professional photo background remove service for e-commerce product photo.
Ghost Mannequin
Ghost mannequin is the part of image manipulation service. Most of the clothing sector requires this kind of service. Think about a dummy doll is displaying on your online store. Our job is to cut out the head and hands perfectly and keep the body inside of it. This is what mannequin image editing part of professional image editing services.
Color Correction
From an extensive job of retouching color retouching is the core branch. Since, color always beautify your images, it is not so handy. Therefore, a professional retouching team can release your pressure while you can engage with your client more. We use Adobe Photoshop software and do this job manually with an intensive care. We do e-commerce image editing services.
Shadow Making

Online stores require shadow making service for the enhancement purpose. Only a professional image editor can do it creatively and he can even create a floating shadow. Adding contrast and adding depth will enhance your image more. Someway, it will increase the visibility of your written content.
E-commerce product photo editing
For your product photography, our expert can create an original shadow. And you can also select reflection shadow, drop shadow effect for your product.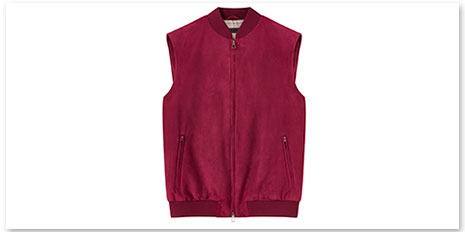 Also the pricing is based on the complexity and time consumed for the image.   We do eCommerce image editing services available for retail photo. We will bring your product to look more attractive. Also our standard turnaround time is 24 hours. And we provide resize, crop and image optimization service. Retouching Zone can pave the way for simple and fast ordering in our system. And you can continuously check your order status. And we provide e-commerce image editing services into 5 different categories. Like complexity Basic, Easy, Moderate, Advance and Hourly. And it depends on what kind of Photoshop services you may need. We all work under the same roof and our designer's are experts.
Why Outsource Product Photography Editing?
We do professional e-commerce photo editing services outsource for your business. It seems like one stop service we're going to provide you. Sounds great? So don't be late to judge our words and send us your samples right here. And get bulk retail image editing services at a low cost. Retouching Zone welcomes you for eCommerce image editing services. And, if you have argent deadline, our professional photo editor team works always 24/7. So, email us or send us free trials with your instructions. Contact us for your any quarry; we will try to quick reply.